Festival in Croatia & Slovenia
We Are Singing Adriatic
Looking for a non-competitive festival in Croatia or Slovenia?

Concert performances will hold at Opatija and Postojna cave. We offer you different level of accommodation at a fabulous sea side resort of Opatija. Opatija is undoubtedly one of the most beautiful concert locations on the Croatian coast: its natural setting in Kvarner Bay, right by the sea, the colour of the sea itself, the buildings which herald from the glamorous eras gone by and the climate, which has made this area Croatia's first health resort.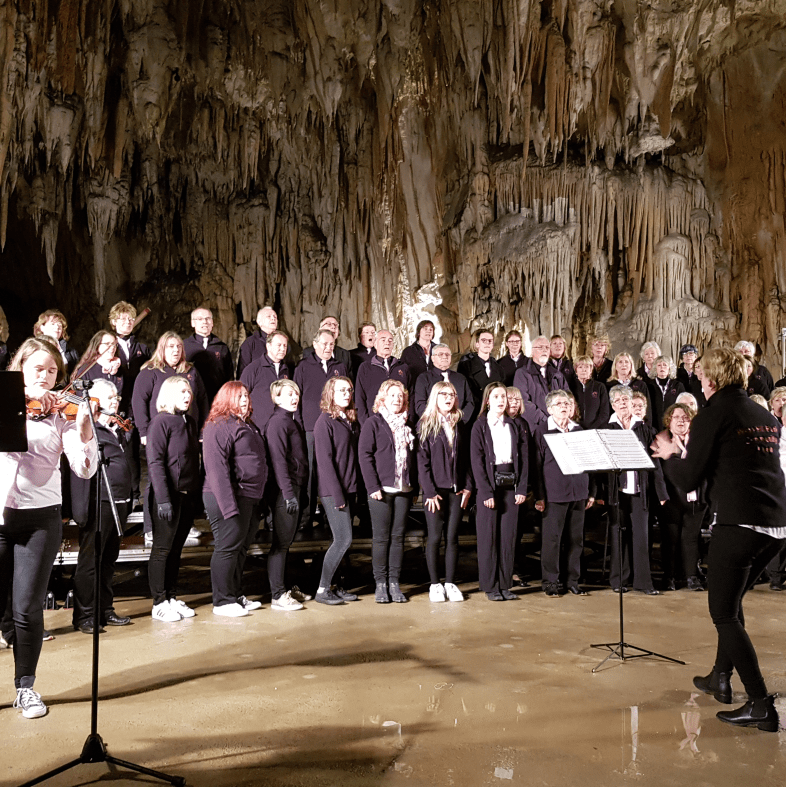 Postojna Cave Big Hall
During the festival, choral concerts are held in the splendorous Big Hall at Postojna Cave.
The performances will be continuous so your choir will be singing as part of an international concert on the day you perform. The big Hall is almost 40 m higt and can hold 10000 people. The echo is very strong and last 6 seconds.
Program: Director's choice of repertoire (2 songs + final song) | 1 hour 30 minutes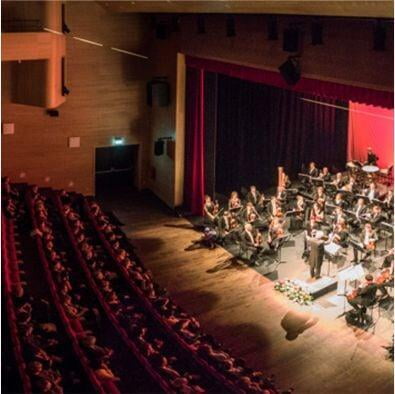 The Great Hall
The Great Hall, which receives 500 visitors designed to hold more demanding theatrical and concert productions, cinema projections and congressional events. In the basement there is a club room with a separate entrance that can accommodate 1000 visitors. The Gervais Centre is the most recent cultural and informative center in Opatija opened in 2017. The construction of a center began in September 2015, at the site of the former Opatija cinema which was demolished in order to create a new building. It was built in a modern style that catches the eye of every visitor.
Program: A Cappella | Duration 10-15 min per choir

08-11.04.2022

14.04-17.04.2023
Is your group eager to perform? Apply online today!
Every Festival package includes:

3-, or 4- nights in Opatija with accommodation in the chosen category in singles, doubles and triples

Daily breakfast buffet at the hotel

1 Dinner

Welcoming Cocktail
Performance Opportunities
A 20- to 35-minute performance -Two (2) Festival Concert
L
ocal Guide and Special Events
Sightseeing Tour of Opatija with a local guide

Guided visit Postojna Cave

Participation in the Opening & Closing Ceremony

Exclusive prize Festival We Are Singing for all choirs

Please note: This package does not include transportation.
Fill out the questionnaire below to let us know about your group's interests, so we can contact you with details about programs, pricing and availability.
Croatia
Enjoy a wealth of landscapes and culture in charming Croatia. Take in old cities and explore narrow medieval streets, historic fortifications and ancient buildings, or discover the spectacular waterfalls. The free day provides an ideal opportunity to explore Porec's 6th century UNESCO listed Euphrasian Basilica or to visit nearby Pula, a coastal city which is home to a wealth of Roman architecture including a well-preserved amphitheatre.